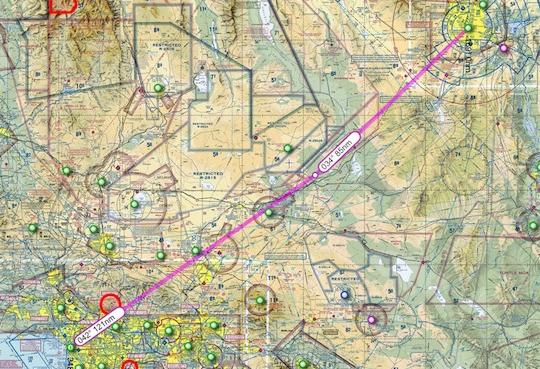 You take off from Los Angeles, the City of Angels and capital of Hollywood, fly over the manicured beaches of Santa Monica, Hollywood hills, and 40 minutes later will find yourself in the heart of the Mojave desert and will approach the runway over Las Vegas, the city of lights, posh hotels, and casinos.
Fly in the US and explore the sights of California and Nevada. Take off from LAX, one of the world's most beautiful airports, before heading over the Beverly Hills sign and into Nevada where you'll explore the desert before flying over the 'strip' and the dazzling lights of sin city.

The Grand Canyon is on the way, but dry, arid temperatures will mean you'll have to pay extra close attention to the way that the aircraft handles.