Take control of the Boeing 737 jet aircraft
Get a great experience and pure adrenaline with TFT.aero
Professional Full flight simulators on the motion platform
TFT.aero Flight Experience Center
Are you a thrill seeker? Are you looking for a new adventure in Dubai? Get behind the cockpit and become a pilot. You'll get an adrenaline rush like no other from the comfort of Dubai's JBR.
TFT Aero is home to a sophisticated flight simulator. Fly around the world while safely on ground and experience what it's like to pilot a commercial plane. Bring your friends and family to make it a day out or grab your colleagues for a team building event.
Our Flight Simulator has a full motion 360-degree pitch, that immerses riders in a realistic virtual flight scenario with strong gamification elements. Check it out today and feel what it's like to be a pilot – you'll be able to control the engines, choose the flight route and experience the thrill of flying from the safety of the ground!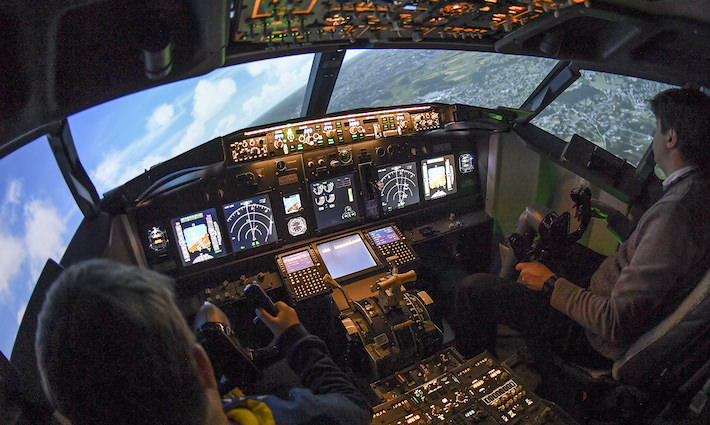 Choose your own adventure under the guidance of a certified instructor. Experience take-offs, landings, and everything in between as you fly your plane along one of our six flight routes, navigating challenges like crash landings and unexpected weather along the way.
If you've always wanted to try flying or are an adventure junkie, this is your next big adventure. You can choose flights from a 30-minute duration to a comprehensive 2-hour duration.
Get ready and climb on board for a creative and unique event in Dubai.
book flight now for yourself and two friends
TFT.aero Boeing 737NG Full flight simulator details
The wrap-around screen perfectly simulates a real flight experience
The full motion platforms make you feel the plane take off and even a bumpy runway
Choose to take off and land at some of the world's most iconic airports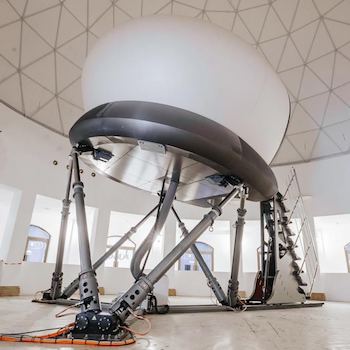 Navigate take-off, landing, and take on challenging situations like mountain peaks and fog
Feel the thrill of a real flight, complete with air pockets, turbulence and viscous storms
Bring up to 3 friends and family members on board as passengers!
our extra products
Give the gift of excitement and adventure with one of our gift vouchers. Friends, family and colleagues will love this unique gift.
Dream of being a pilot? Check out the TFT Aero Hobby Pilot School and its individual training program. Learn the ropes from a personal flight instructor. Beginner and intermediate programs available.
Spice up your next event with an adventurous and challenging experience in the flight simulator.
Our team building program is a refreshing change from dull, dry course-based activities. Get your staff riled up with adventure-based learning and a thrilling ride in an advanced, flight simulator in Dubai!
Can you handle an emergency? This program will test your nerves as you navigate a simulated emergency landing based on the true story of "Sully," who bravely landed on the Hudson River, saving precious lives.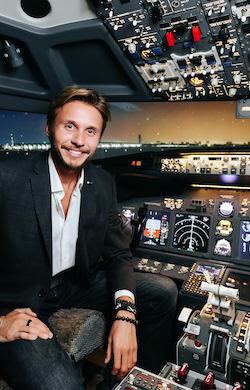 Frequently asked questions