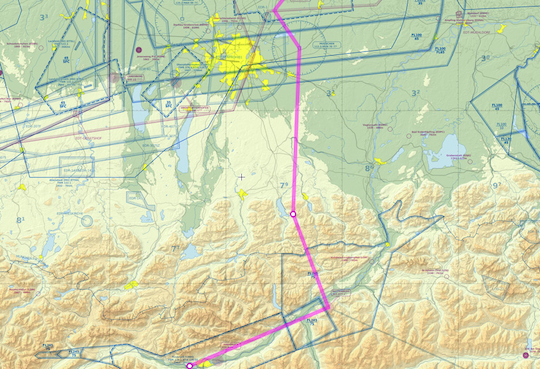 After taking off from one of Europe's largest airports you will fly over Munich, cross the border between Germany and Austria over the Alps and come in for a landing at the airport of the city of Innsbruck not only famous for its skiing resorts, but also notorious for a most demanding landing approach, which involves low altitude weaving among the magnificent picks.
Whether it's winter or summer, there's always something to see in Europe – add the magnificent Alps into the equation and you have one of the most scenic flight routes in the world.
Your flight will begin at one of Europe's largest airports, Munich. You'll then cross over the German and Austrian borders, and the Alps before landing in Innsbruck. Throughout the trip you will take in stunning mountain scenery and encounter some tricky weather conditions that are native to mountain passes.
Innsbruck is one of the world's most challenging airports to land at thanks to its location at the foot of the Alps, so only skilled pilots fly in and out of the city so you're in for a fun challenging flight!