Crew Resource Management
The CRM business training program
Disappointed with useless team building programs?
Tired of running around the desert or dragging a rope, compete in a bag jumping or solve puzzles?
Can't train colleagues to conquer the snow-capped peak in one bundle?
Want to get a tangible result, and not just another useless day off for staff?
Make the decision to invest time and money in a reliable and proven staff training program
Aviation is the most reliable type of transport. The backbone of safety is based on two approaches: continuous improvement of equipment and personnel training.
To eliminate pilot errors, strict Crew Resource Management (CRM) rules are applied to distribute duties between pilots in various situations.
Any company is a crew with its goals and objectives. As a rule, harmonious work occurs in everyday conditions, but as a stressful situation arises, difficulties arise. In aviation, the wrong actions of the crew can lead to disastrous consequences. Human errors caused by the lack of time and resources tend to accumulate dramatically and lead to collapse.
Taking the CRM as a basis, we developed the Corporate team training program from several practical business exercises with a direct analogy to aviation solutions. After the theoretical course and instruction on the ground, the training participants should pass the tests on board. Proper execution of exercises on board the simulator will help training participants clearly determine critical situations in business and get a successful solution.
Program duration 5 hours.
Theory 3 academic hours.
Coffee break 2 x 15 min.
Practice on board 2 hours.
Group 6 persons.
Snacks & Beverages all the time are served in the briefing room.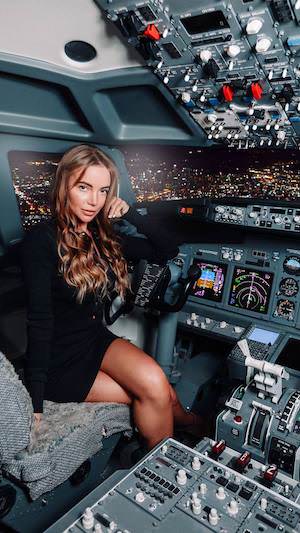 Please complete the application form